Good Night, This is my short story with YLLIX. It's started around 2 months ago when I'm looking for alternative ad network. At first time my friend introduced me to YLLIX I'm not really interested with them … I start to sign up and try their performance. The first month results is suck because I just wanna try them. I try to make something crazy by redirect all my mobile traffic (RAW) into one web source (not using YLLIX as target) but their auto cheat bot found me.. LOL.
In March I'm focus on YLLIX and start to send them real human traffic. The result is great but not really enough yet for Me. YLLIX start to generate revenue and send me payment daily. Yup I'm serious I got daily payment as you can see in Screenshot.
YLLIX perform better than others ad-network competitors and they do it precisely!

I hope in the future we have a great long partnership. My strategy is to targeting all android device traffic because they pays good on smart mobile traffic. Just keep in mind. You won't reach something if you don't know how to reach it.. so I won't share how I got my android traffic He He… If you don't mind you can signup using my referral link, Thank you.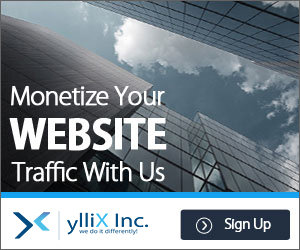 That's my share today, Have a nice day 😀
Similar Posts: